Montgomery County healthcare professionals Raquel T. Micit and Ryan R. Miner launched The Senior Soup and The Senior Soup Podcast on Thursday, September 29, 2022. 
The fundamental mission of The Senior Soup is to connect aging adults and their loved ones with an abundance of valuable resources, including senior services & geriatric healthcare professionals, Medicare experts, legal and financial professionals, and community organizations. 
The Senior Soup will collaborate with healthcare and senior services professionals in the DMV region to streamline the distribution and dissemination of aging-related resources critically impacting aging adults and their families.  
"Ryan and I envision the DMV's aging adult population (and their loved ones) rapidly embracing The Senior Soup as a preferred digital resource and media hub," said Raquel Micit, co-founder of The Senior Soup and co-host of The Senior Soup Podcast. 
The Senior Soup Podcast, a media appendage of The Senior Soup website, is co-hosted by Raquel Micit and Ryan Miner.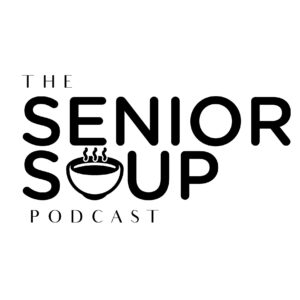 The weekly podcast will feature a diversity of guests and topics: healthcare & senior services professionals & experts; Aging Life Care Managers; senior housing specialists; consumer advocates; legal & financial professionals; public health officials; public policy experts; elected officials; and more. 
"As healthcare professionals and senior advocates, it is our generation's solemn duty to advocate on our parents' and grandparents' behalf," said Ryan Miner, co-founder of The Senior Soup and co-host of The Senior Soup Podcast. 
"Raquel and I are confident that The Senior Soup will honor and uniquely serve our aging adult communities and their loved ones." 
A Multi-Channel Media Platform 
A user-friendly, search-optimized

website interface & business directory

;

An

audio podcast

featuring weekly aging adult informational content & guest interviews;

A content-rich blog

that features credible and authoritative

aging resources, senior news updates from within the DMV region, public policy advocacy, and a wide range of original, user-generated content from healthcare and senior services professionals;

A weekly wrap-up

digital newsletter;
Four social media platforms – Facebook, Twitter, Instagram & LinkedIn – featuring audience-specific senior-related content;

A DMV Senior Resources

Facebook group

.
The Senior Soup Launch Party 
Raquel Micit and Ryan Miner officially unveiled their new media platform before various local healthcare officials and senior services professionals on Thursday, September 29, 2022, at The Landing at Silver Spring.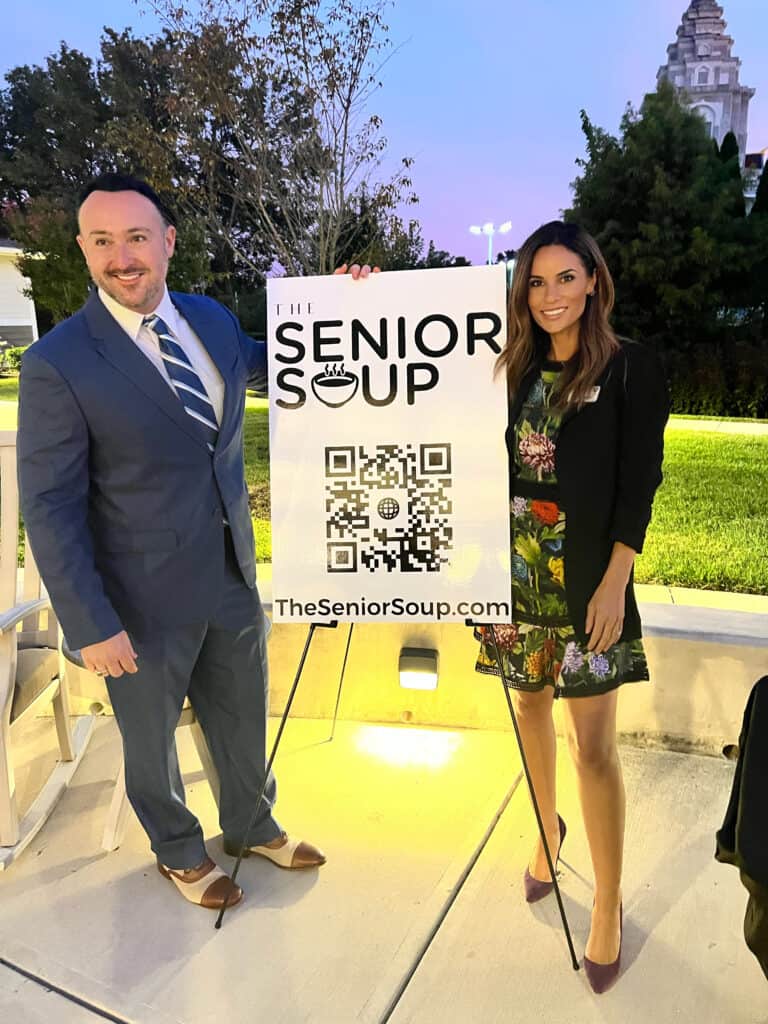 ABOUT RAQUEL MICIT 
Raquel Micit co-founded The Senior Soup with Ryan Miner in September 2022 and is the co-host of The Senior Soup Podcast.
She spent 15 years in the pharmaceutical sales industry and held several senior-level sales positions.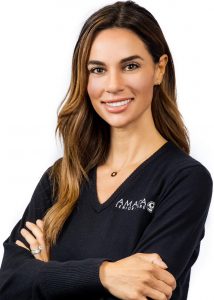 In January 2022, Raquel opened Amada Senior Care, a Montgomery County home care agency providing senior care in Silver Spring, Olney, Aspenwood, Takoma Park, Rockville, and the surrounding areas. 
Raquel earned her B.A. in Broadcast Journalism from the University of Tennessee. She resides in Montgomery County with her husband, Greg, and their two children. 
ABOUT RYAN MINER
Ryan Miner is a community relations manager and digital specialist for Ennoble Care, a premier mobile primary care company serving aging adults in the DMV area.
Since 2016, Ryan has held various professional positions with area home healthcare and senior technology companies. 
In January 2022, Ryan launched Delta Marketing, LLC, a boutique digital marketing agency specializing in brand development, search engine optimization, content creation, and web development.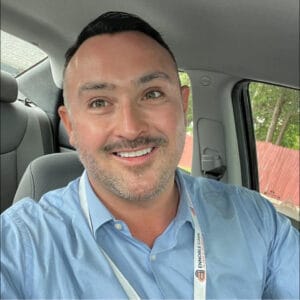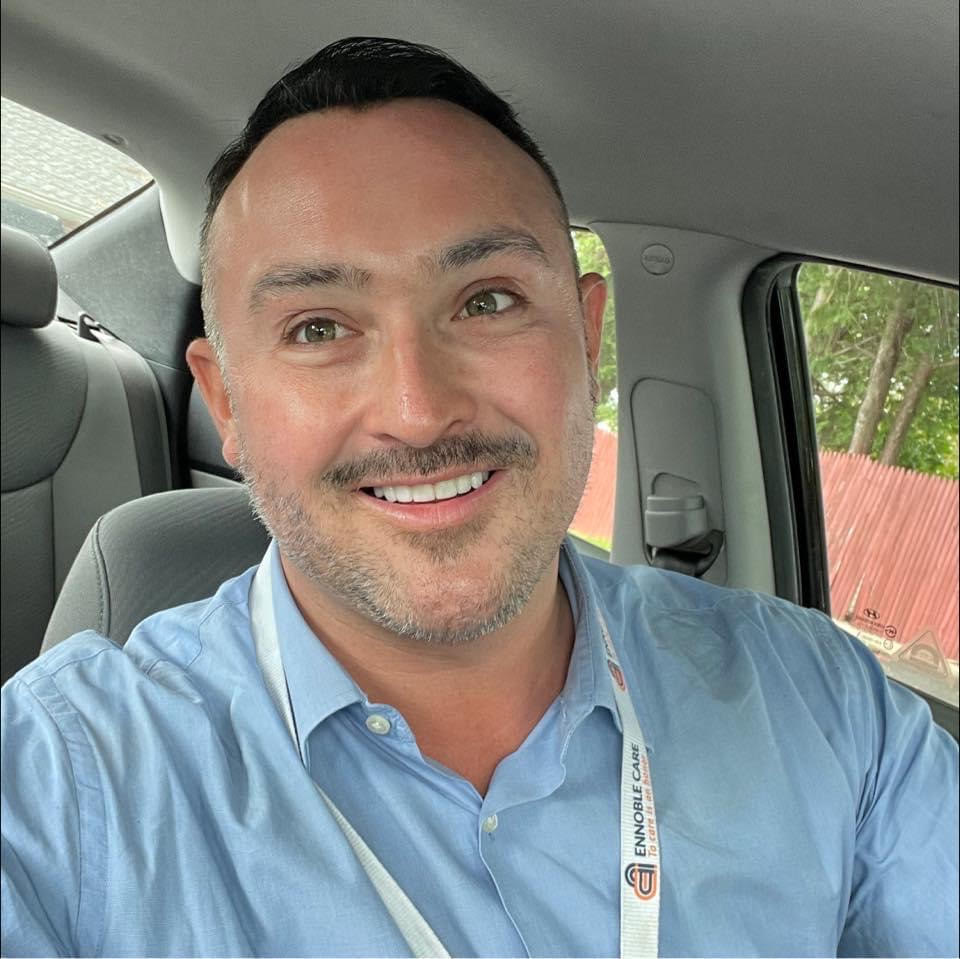 He holds an M.B.A from Mount St. Mary's University's Richard J. Bolte, Sr. School of Business and a B.A. in Political Science from Duquesne University's McAnulty College and Graduate School of Liberal Arts.  
Ryan is the founder and editor of A Miner Detail, a Maryland politics blog, and serves on the board of Supporting Older Adults through Resources (SOAR), a Frederick County nonprofit organization. 
Ryan lives in Gaithersburg with his wife, Kimberly, and their two children.
Ryan Miner, MBA | Co-Founder and Podcast Host | The Senior Soup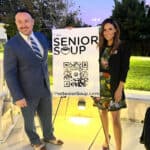 Ryan Miner and Raquel Micit are the co-founders of The Senior Soup and host The Senior Soup Post. Raquel and Ryan have over 25 years of combined experience in the healthcare, medical and pharmaceutical industries.