In the wake of recent data from the Maryland Health Services Cost Review Commission, it's become clear that Maryland emergency room wait times are increasing – and the problem is getting worse.
As an MBA and healthcare marketer with Maryland's leader in home-based primary care, Ennoble Care, I've analyzed the situation through the lens of recent reports, including a WYPR article highlighting the state's average wait time of about eight hours.
This figure, while an improvement from the eleven-hour wait times reported earlier this year, still places Maryland at the bottom nationally.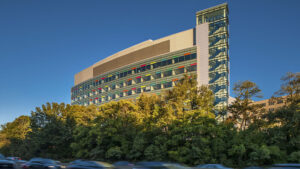 This crisis calls for innovative solutions.
I believe (and know) that my company's home-based primary care program, covered by Medicare and commercial health insurance, can quickly help alleviate Maryland's excessive hospital ER wait times, crack down on high patient utilization, and reduce hospital readmissions.
Ennoble Care Can Help Crack Down On Maryland ER Wait Times
We work closely with hospital emergency room directors, case managers, social workers, transition coordinators, and population health experts to identify next-day discharges and high utilizers of their emergency services.
Over the last year, Ennoble Care has compiled data that demonstrates how its doctor house calls program – covering ten Maryland Counties, Washington, D.C., Northern Virginia, New Jersey, and New York – helps reduce hospital readmission rates, ensures continuity of care, and cracks down on emergency rooms' frequent fliers.

Ennoble Care Data For Maryland Hospitals To Consider
Ennoble can help Maryland hospitals lower their inpatient utilization and expenditure by 20-25%.
In the last year, our company has helped hospitals reduce ED admissions on average by 17%.
Reduced inpatient hospitalizations indicate better management of patient health conditions, leading to cost savings.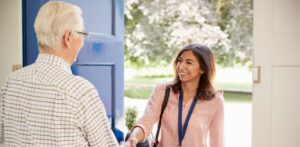 Moreover, Ennoble Care's data shows that its doctor house calls program leads to a 27% lower readmission rate for patients with similar risk scores than other high-needs groups.
Efficient resource utilization means cost savings without compromising patient care quality, shifting healthcare from reactive to proactive, leading to better outcomes and savings.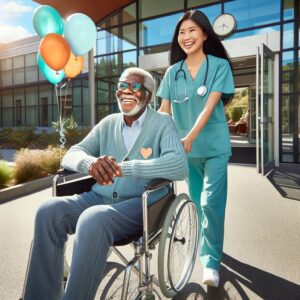 Home-Based Primary Care | Maryland Hospital Collaboration
Ennoble Care can collaborate with Maryland hospitals, providing their bustling emergency rooms with a licensed practical nurse to help identify high utilizers of emergency services and help reduce an ED visitor's average wait time.
As a marketing professional for Ennoble Care, I've inexplicably faced challenges in communicating with some emergency rooms and hospital case management teams about their increased wait times, especially those noted in news articles for their high ER usage rates.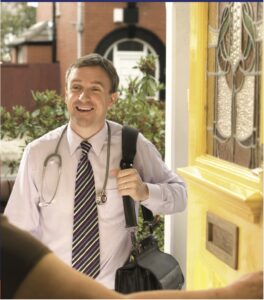 The road to decreased hospital ED wait times begins with a conversation, a meeting, or a half-hour educational session.
Hospitals can reach me on my cell phone at (301) 991-4220 or email me at RMiner@EnnobleCare.com.
Maryland Hospitals and the Wait Time Dilemma
The University of Maryland Shore Medical Center at Easton and the Maryland Medical Center are on the front lines of this crisis.
The Maryland Hospital Association, alongside the Maryland State Medical Society, is grappling with ER wait times, which not only affect patient satisfaction but also pose increased risks to patient health.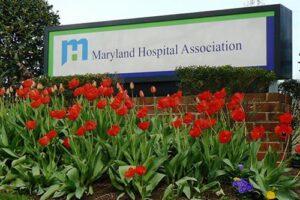 The longest emergency room wait times have been reported at facilities like the University of Maryland Medical Center at Easton, where patients have experienced waits as long as 24 hours.
Johns Hopkins Bayview Medical Center and Adventist HealthCare White Oak Medical Center, for example, are focused on quality improvement and reducing wait times through innovative patient care strategies.
Accountability and Improvement
To hold hospitals accountable, I advocate for increased public reporting of wait times and a new round of state legislative hearings.
Maryland started this with the Emergency Department Dramatic Improvement Effort, which aims to address staffing shortages and other systemic issues contributing to excessive wait times.
A Personal Perspective on Maryland Emergency Room Wait Times
As someone who has advised many Maryland families on navigating healthcare complexities, I've witnessed the impact of long emergency department wait times.
As recently as July 2023, my 90-year-old grandmother fell in her Maryland memory care community and broke her hip.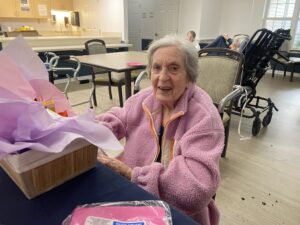 My grandmother was transported to her local hospital and waited hours just to be admitted to the hospital.
Overall, the trip to the hospital and the long wait times exacerbated an already challenging situation.
A Call To Action To Reduce Maryland Emergency Room Wait Times
Partnering with Ennoble Care can help reduce hospital readmissions, improve patient satisfaction, and better manage chronic diseases.
Ennoble Care's home-based primary care is not just a service—it's a necessity for older adults with multiple chronic conditions. 
By providing primary care directly to Maryland patients in their homes, Ennoble Care can significantly reduce the burden on Maryland emergency departments and reduce emergency room wait times.
Ryan Miner, MBA | Co-Founder and Podcast Host | The Senior Soup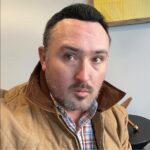 Hi, I'm Ryan!
I co-founded The Senior Soup Soup with Raquel Micit in September 2022. Together, we host The Senior Soup Podcast.
I am a community relations manager for Ennoble Care in Maryland, where I am responsible for marketing our home-based primary care healthcare practice.
I have over 15 years experience in healthcare, senior services, senior care, marketing, public policy, and search engine optimization.
I have a MBA from Mount St. Mary's University and a BA from Duquesne University.