Have you ever found yourself in a medical relationship that's not working?
Knowing how to break up with your doctor can feel daunting, but it's essential to prioritize your health and well-being.
Like any other relationship, sometimes it's necessary to move on and find a better fit.
In this comprehensive guide, The Senior Soup will gracefully navigate the delicate process of ending your doctor-patient relationship, helping you transition to a healthcare provider who truly understands and caters to your needs.
Once you finish reading our guide, you'll have all the information and tips you need to find a new doctor correctly.
Read on!
How To Break Up With Your Doctor | The Complete Guide 
Breaking up with your doctor is difficult.
We get it – there are some issues.
You may have an established, long-term relationship with your doctor; maybe you've seen the same provider for twenty or thirty years.
But now it's time to part ways.
A doctor-patient breakup can feel just as emotionally daunting as a personal breakup.
But your doctor isn't meeting your health care needs.
And it's time to take action.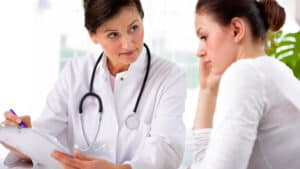 Doctors are professionals.
Let's hope they aren't emotionally fragile.
They can typically handle patients breaking up and leaving their practice.
Indeed they've had patients come for numerous reasons.
Take a deep breath.
All is good.
Now is the perfect time to follow The Senior Soup's step-by-step guide to ending your relationship with your family healthcare provider.
Step 1: Break Up With Your Doctor Face-to-Face
Unless your relationship with your doctor is toxic, you should consider visiting the doctor's office, if possible, to meet face-to-face.
So, how do you part ways professionally with your doctor, nurse practitioner, or physician assistant without incident?
The key things to remember are honesty and transparency.
You don't have "BS" your doctor.
Tell them the truth. They'll likely appreciate your honesty.
Here are a few recommendations to get you started:
Recommendation #1: Write down a few notes to reference during your discussion with your doctor.
Recommendation #2: Share with your doctor what you enjoyed most about your experience and interactions.
Recommendation #3: Remember that you're not confronting your doctor; you're discussing your reasons for leaving.
Focus on what's best for you and consider your long-term healthcare goals—some constructive, non-aggressive feedback with your doctor.
And think carefully about your overall clinical experience.
Was scheduling routine appointments often tricky?
How long did you have to wait for lab results?
Did the doctor share their notes in an online portal?
How accessible are they? Could you quickly get them on the phone if you needed help or had an emergency?
You may end your discussion by thanking your doctor for their time.
It's okay to express gratitude and let them know you appreciate their medical expertise and the time spent treating you.
And it's always a good idea to avoid unnecessary confrontations and arguments. Common decency still goes a long way these days.
If possible, you want to try to leave your doctor's practice on good terms.
Don't burn bridges with your doctor.
You may decide to return to their practice in a few months.
Step 2: Request Your Medical Records
Collect your medical records to share with your new doctor immediately.
You need to know the names (and correct spellings) of the medications your provider prescribes.
It would be best if you also considered the following:
What are their policies for discarding patient records?
How long do they hold on to your patient files?
Are there any fees for patients to collect their medical files?
Share any HIPPA concerns you have.
Don't forget that your physician can access some of your most private medical records.
Step 3: Review Your Health Insurance Coverage
You'll want to determine if the doctor accepts your health insurance plan.
If they don't, will you pay for visits out-of-pocket?
Out-of-pocket visits are costly and sometimes unaffordable for seniors.
Make sure your health care insurance covers your visits.
Step 4: Visit Your Health Insurance Company's Website
Your health insurance provider should have a website; it's the first place you should begin to look when searching for a new doctor.
Here are some examples:
Visit HealthCare.gov to learn if your state offers the Federal Government's Health Insurance Marketplace (some states operate their Marketplace).
The Marketplace's open enrollment for 2023 begins on November 1, 2022, and ends on January 15, 2023.
Log into Healthcare.gov to review plans and pricing and to enroll in 2023 coverage.
You could Google "doctors near me" and choose a doctor from the results.
The Senior Soup does not recommend this method.
Step 5: Consider What's Important To You
What are your non-negotiables?
Does the doctor's gender matter?
Sometimes men may prefer male doctors, and women may like female doctors.
Are waiting times your sticking point?
Who enjoys waiting more than a half hour to see a doctor?
And here are a few questions you should consider:
How easy is it to get hold of your doctor?
Is the doctor's office helpful and pleasant?
Is the doctor available after hours in case of an emergency or a pressing medical question?
Does the practice employ nurse practitioners and physician assistants?
What kind of doctor do you need?
A PCP?
A family doctor?
A physician?
A specialist?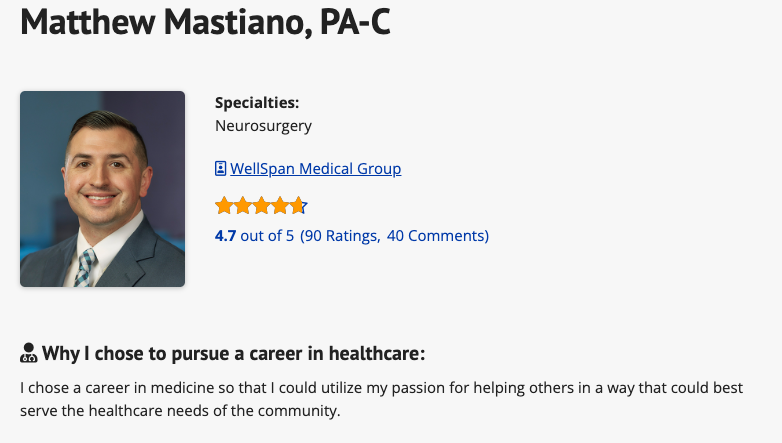 Step 6: Gather Qualified Doctor Recommendations From Reputable & Trustworthy Sources
Talk to someone you know – reputable and trustworthy – who practices or works in medicine.
Consider speaking with a pharmacist. Pharmacists frequently interface with doctors and can offer unbiased and straightforward advice.
If you know a physician or internist, find out who they see or recommend.
Could a registered nurse make a referral to a doctor? Surely you know a registered nurse, don't you?
Make sure you only use trustworthy sources.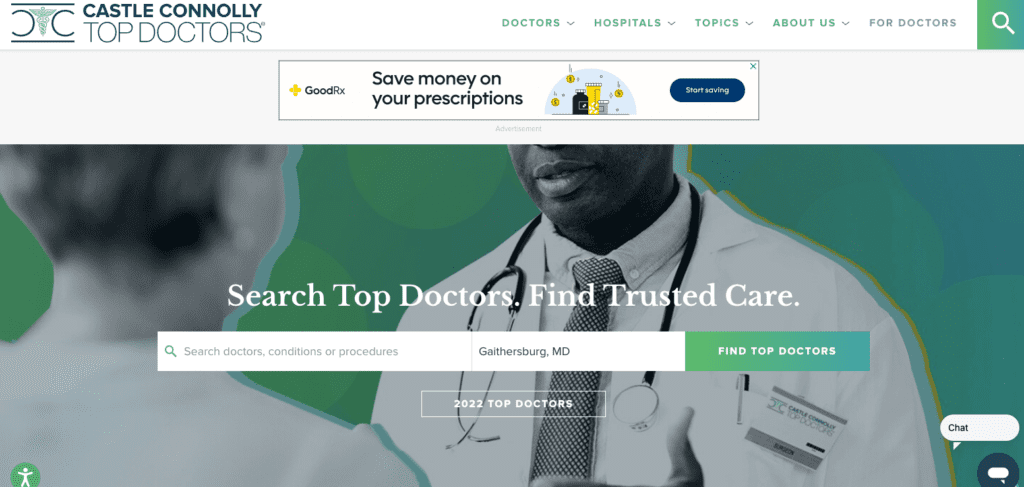 Step 7: Narrow Your List
Visit the doctor's website and search around a bit. Look for an "About Page" and search for the doctor(s) education credentials and work history.
Does their site feature an online portal where patients can review their medical records and patient notes?
Do you see something on their site that catches your eye?
Visit Google Maps using your desktop computer or a smartphone and type in the name of the doctor or their location street address.
Look closely at the street-view images and examine the building. Is the building located in a safe place? Is it well-lit? Is there ample parking?
Please take a look at their Google Business Profile. Do they list their services? How many ratings do they have?
Read their Google Reviews. Does any particular comment stand out to you?
Find their social media accounts and review their content.
Does their social media content reflect the professionalism of their industry?
Step 8: Interview The Doctors!
Interview them?
What, like, on a podcast?
Well, not quite.
The Senior Soup Podcast has you covered!
Are you serious?
Yes, we're serious!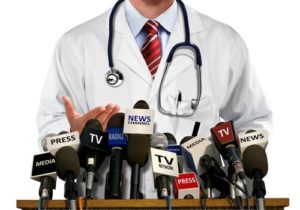 But aren't these physicians far too busy for patient interviews?
Physicians are busy – but, of course, so are you!
Ask yourself this: What do you have to lose by asking?
Remember, your doctor is your ally; they're one of the most critical components in your long-term health strategy.
Here's what you should do:
Call the office and politely request five minutes to chat with the doctor.
The receptionists fielding patient inquiries will likely encourage you to schedule an appointment with the doctor.
The key is to explain that you're considering a new doctor and would appreciate a conversation with the new doctor before an initial in-person visit.
If you get through to the doctor?
Yes?
That's fantastic!
Did you get a sense of the doctor's bedside manner?
And did you address why you're looking for a new doctor?
Did you doctor how many patients they see in a day, a week, a month, etc.?
Do you think they overbook patient appointments?
If so, that's a red flag.
And want to find out how the doctor stores medical records.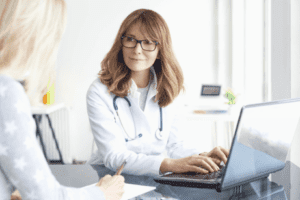 Make sure you take notes from your call and ask yourself the following questions:
Do you have a general sense of who they are and how they can help you?
Do you feel like you can trust the doctor?
Were you brutally honest about your expectations for care?
Why Are People Breaking Up With Their Doctors?
Below are a couple of examples of why doctor-patient breakups occur.
Their doctors stop listening to them and their needs.  
It's critically important that our doctors genuinely hear us.
What's more, America's senior population detests condescension.
Have you ever taken an aging relative or friend to the doctor who ignored them?
While our senior population may experience the effects of cognitive decline, most seniors are acute listeners and can comprehend significant chunks of information.
Aging Patients Are Increasingly Immobile
According to the Administration for Community Living,
"In 2019, there were 54.1 million people age 65 and older (up from 39.6 million in 2009).
Studies show America's senior population will reach 80.8 million by 2040 and 94.7 million by 2060.
Both populations are growing, and older Americans are one of the fastest-growing demographics in the country."
Medical research shows chronic conditions worsen as we age, increasing immobility among our senior population.
Older Adults Move To Home-Based Primary Care
Companies like Ennoble Care send physicians and nurse practitioners into seniors' homes to manage their primary care.
Check out The Senior Soup's article "Why do I need a primary care doctor" for a full breakdown of what a primary care doctor does and the benefits of having one.
A clinical provider can monitor and maintain the health and well-being of their patients and keep them healthy at home through regular home visits and a proactive approach.
Ennoble Care provides its patients with the very best home-based primary care providers in New York, New Jersey, Maryland, and Washington, D.C.
Call Ennoble Care today to learn more about home-based primary care: (240) 203-7172.
And Ennoble Care addresses its patients' concerns through various healthcare services covered by Medicare Part B, Medicaid, and healthy list commercial health insurance.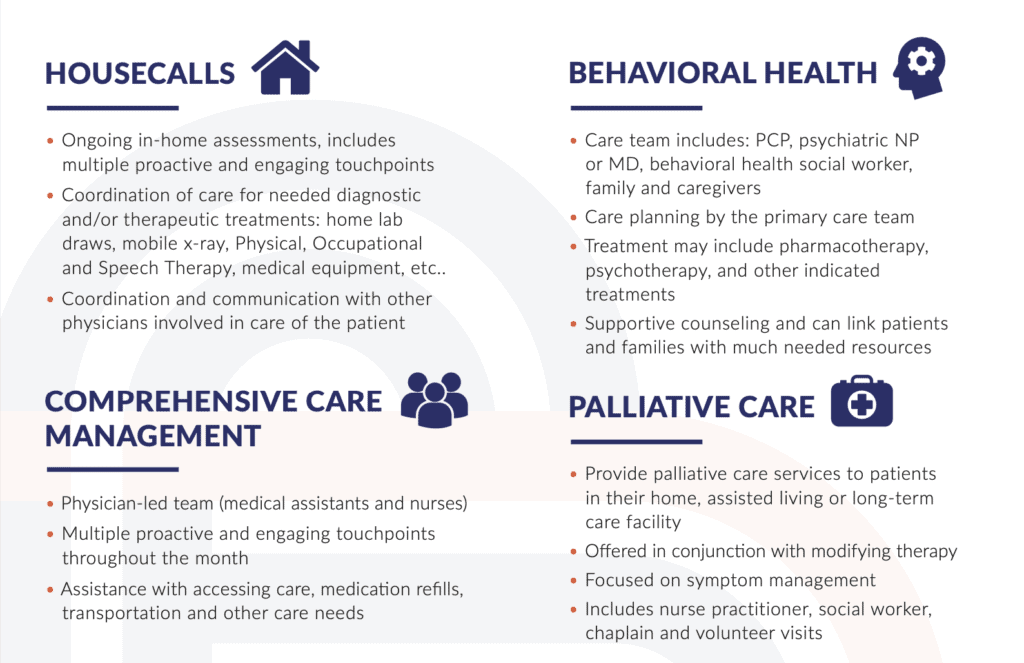 For additional resources on how to break up with your doctor, keep a close eye on The Senior Soup, and be sure to listen and subscribe to The Senior Soup Podcast.
So, how do you plan to break up with your doctor in 2023?