This step-by-step guide will walk you through a simple, six-step process on how to get guardianship in Maryland.
As seasoned healthcare and senior care professionals, my colleague Raquel Micit and I have guided numerous Maryland families, especially adult children, through the delicate legal process of petitioning the court for legal guardianship of an aging parent or older adult.
Before embarking on this legal path, consulting with a specialized attorney is crucial.
We've collaborated extensively with elder law expert Sarah Broder from Stein Sperling and can attest to her adeptness in navigating Maryland's guardianship proceedings to achieve your family's goals.
Be sure to download The Senior Soup's step-by-step guide on obtaining Maryland guardianship:
Maryland Guardianship Checklist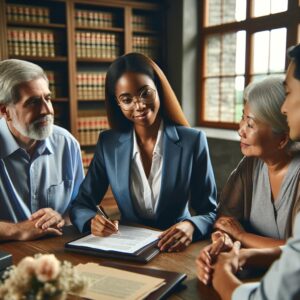 A 6-Step Guide on Getting Guardianship in Maryland of an Older Adult, Parent, or Loved One 
Step 1: Download a Maryland Guardianship Petition
You'll begin the adult guardianship process by downloading a guardianship petition.
Click here to download the Maryland court form CC-GN-002.
Read the instructions carefully and complete your petition as thoroughly as possible.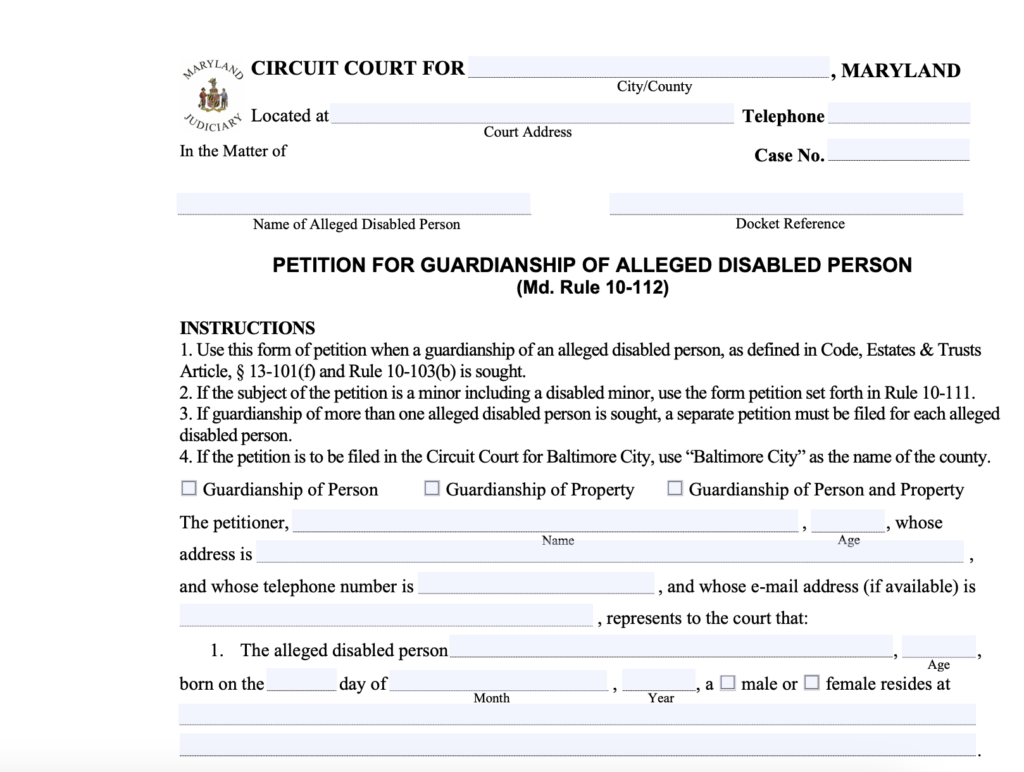 Step 2: Complete Your Petition and Gather All Required Accompanying Documents
Everything you need to include in your petition: 
Information about you: Include detailed information about yourself (the person filing).
Details about the adult needing guardianship: Provide information about the individual you believe needs guardianship.
Inform all relevant parties: List other individuals who should be informed about the case.
State the need for guardianship: Explain why your elderly parent or family member requires a guardian. It would be best if you shared honest and detailed stories and examples that showcase their inability to make decisions or the potential dangers they pose to themselves and/or others.
Alternative solutions: Document any efforts you've made to find less restrictive solutions, like family assistance, home care services, assisted living or alternative living solutions, activating an advanced healthcare directive, or contacting the county's adult protective services.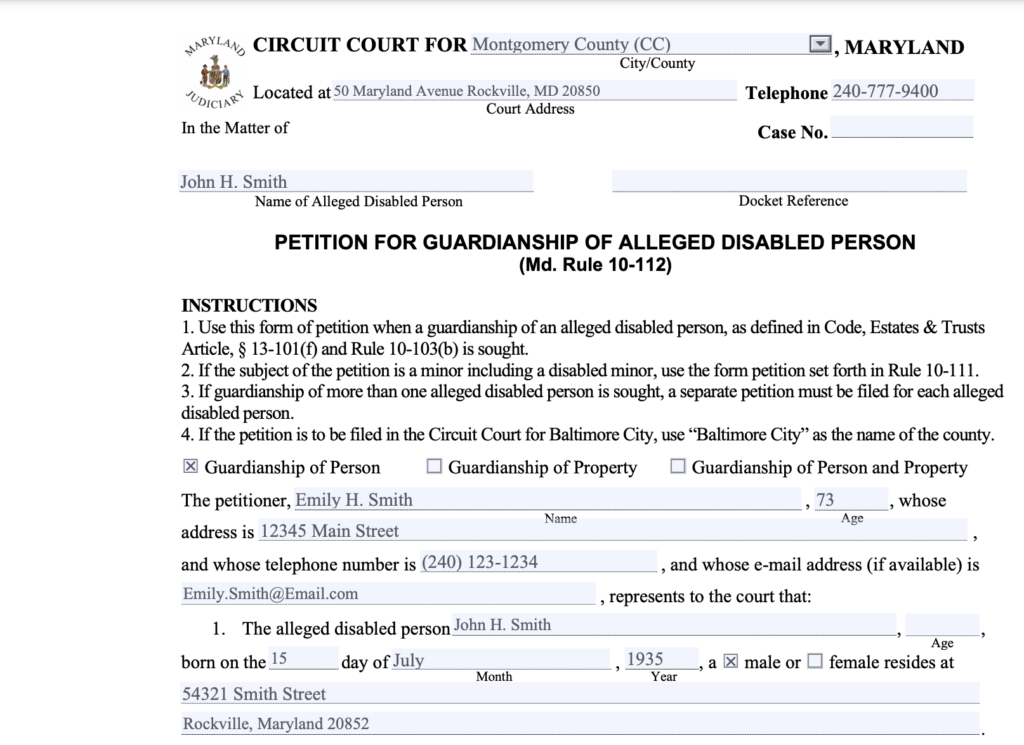 Attach [TWO] medical assessments and certifications:
You need to attach two certificates with your petition that are signed and completed by two licensed healthcare professionals who have examined or evaluated the alleged disabled person and confirmed that they really do need a legal guardian.
You can obtain these required certificates from either:
[Two] licensed physicians, OR
One physician AND
A licensed psychologist; OR
A licensed clinical social worker, OR
A licensed nurse practitioner.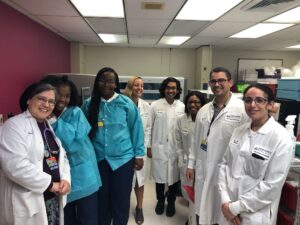 Important timing considerations:
At least one healthcare clinician must complete a medical evaluation of the alleged disabled person within 21 days before you submit your guardianship petition.
The Maryland Certificates of Incapacity forms are listed below: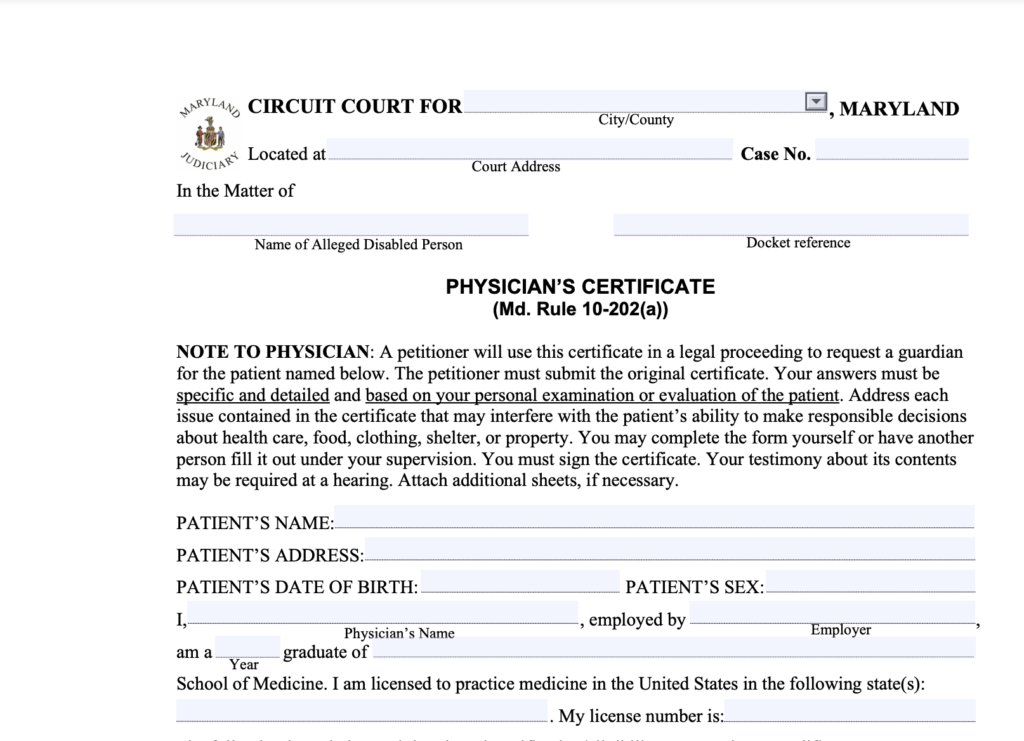 The certificates must include the following information
The healthcare examiner's name, address, and medical qualifications;
A brief history of the examiner's relationship with the alleged disabled individual;
The date of the last examination or evaluation;
A qualified opinion about the person's alleged disability, need for care, and understanding of guardianship.
Step 3: File Your Completed Petition
Once you've finished your petition and gathered all the required documents and attachments, you'll file your petition with the proper Maryland Circuit Court.
You'll file your petition with the circuit court clerk.
Remember, only "interested persons" can file, including family members, close friends, or others with a legal reason to be involved.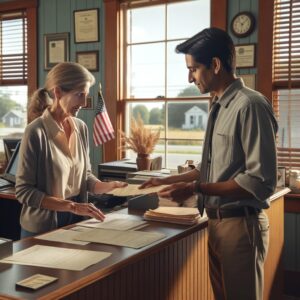 Filing Instructions:
If the subject of your petition lives in Maryland, you should file your petition with their county's circuit court clerk;
If the subject of your petition lives outside of Maryland, you can file your petition in the circuit court in any county where the alleged disabled person is physically present;
And if you both live in the same Maryland county, file there;
For guardianship of property, file your petition with the circuit court clerk in the county where they have assets, like a house or bank account.
Fees and Costs:
The initial filing fee for Maryland guardianship is $165.00.
If you cannot afford the $165.00 filing fee, please download and complete Maryland court form CC-DC-089 and request a waiver of fees when first submitting your petition.
What happens after you file your petition? 
After you file your petition, the court will assign you a case number.
You can check the Maryland Judiciary Case Search online for more information about your case.
Please make sure that you keep track of your case number and store your documents in a safe place.
Next, the circuit court issues a "Show Cause Order," which stipulates:
A deadline to complete service of process. This tells everyone involved to respond to the petition within a specific time, typically 20 days;
A date for all involved parties to explain if they believe guardianship isn't needed.
The order may also list the hearing date;
If the alleged disabled person doesn't have an attorney, the court will assign one to them.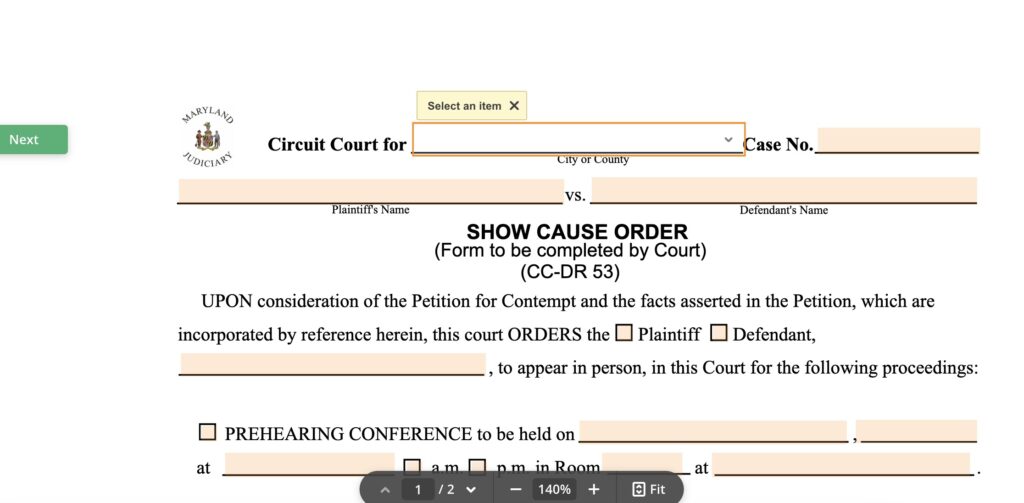 Step 4: Serve The Documents To All Parties Involved
Next, you need to serve your legal documents to all parties involved in the guardianship case
This is called the Service of Process.
You need to service these documents to all parties involved with the case: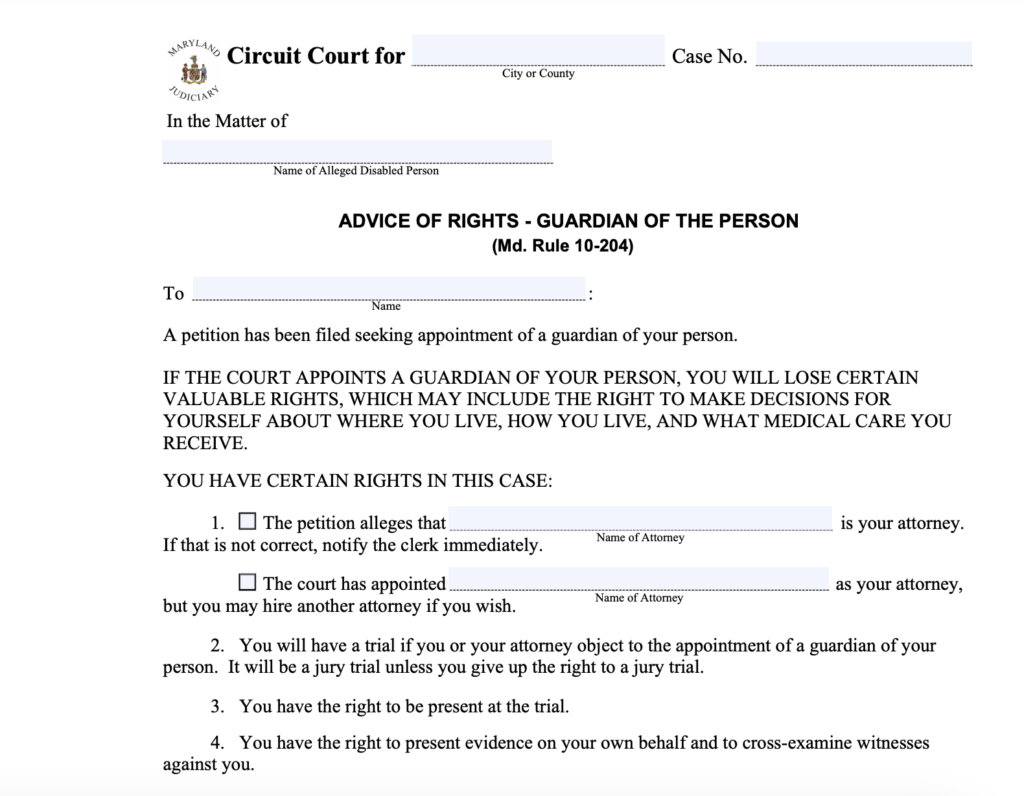 You need to serve the following parties to the case: 
The alleged disabled person;
That alleged disabled person's attorney;
All involved or interested parties.
– Use Maryland court form CC-GN-002 to see who qualifies.
Step 5: File Proof of Service With the Correct Maryland Circuit Court
Finally, you'll need to file proof with the correct circuit court that you've notified all parties involved.
This is called "Proof of Service."
Suppose you cannot contact someone or find them to serve the documents.
In that case, you must fill out Maryland's "Affidavit of Attempts to Contact, Locate, and Identify Interested Persons" court form and file it with the correct circuit court.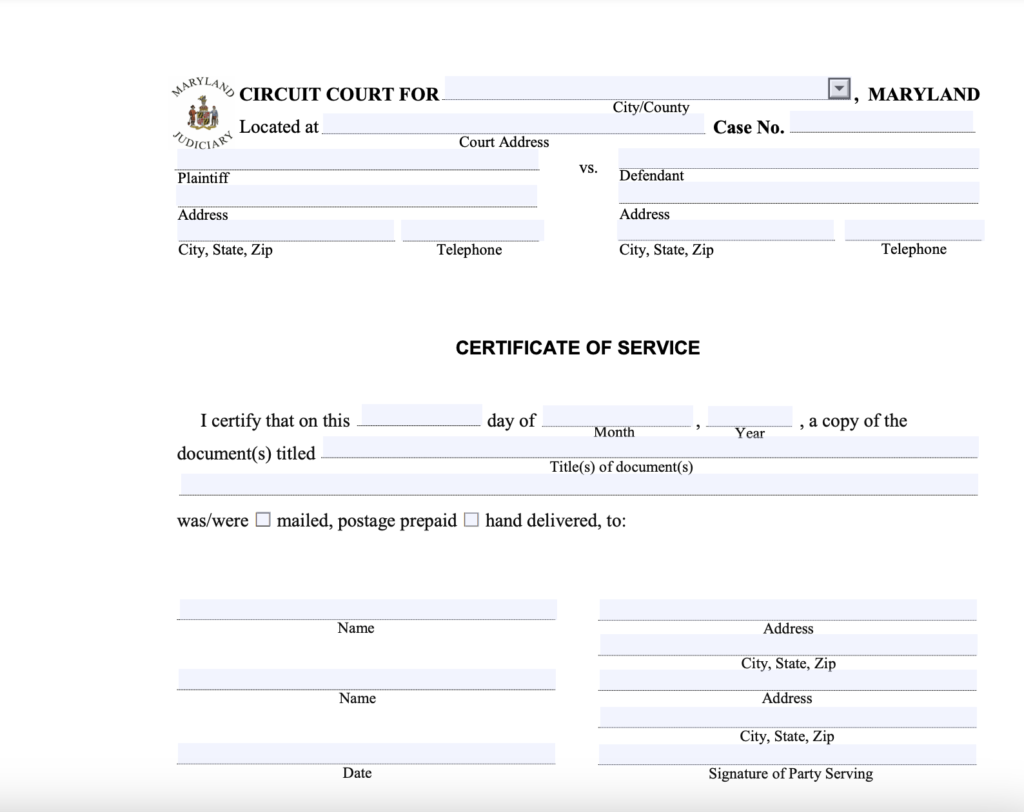 Step 6: Attend The Court Hearing
The clerk's office will schedule a hearing after it receives the following documents:
Your petition;
The Proof of Service;
Confirmation that the alleged disabled person has an attorney to determine if guardianship is needed and who the court will appoint.
Once again, Raquel and I strongly recommend hiring an attorney to represent you at your hearing.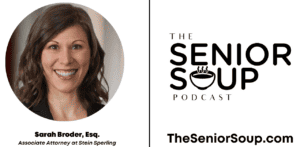 These individuals should participate in the hearing:
The person who might need a guardian (ADP) can attend but isn't required to;
The alleged disabled person's attorney;
You (the petitioner) and your attorney, if you have one, must be present;
The proposed guardian, if not you, should also be present;
Interested persons can attend, especially if they object to your petition.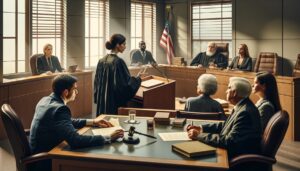 The Outcome:
If all parties agree, the judge will appoint a guardian during the hearing;
If there is disagreement among the parties, the judge may set a trial date and appoint a temporary guardian;
The alleged disabled person can also request a jury trial.
Judge's Order:
The decision, including the guardian's appointment and powers, is written as an official court order and becomes a binding legal relationship between you and the ward (the individual for whom the guardianship is established).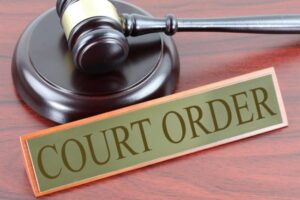 Timeframe:
The duration varies by court; please check with the court for timelines.
Post-Appointment:
The guardianship is now official, and the appointed guardian has legal responsibilities to the ward (the subject of the guardianship process) and the court.
The Role of the Maryland Guardian
An appointed guardian is someone who is legally appointed by the court to act on behalf of an individual with a mental or physical disability.
As a result, this person cannot make responsible decisions or care for their property.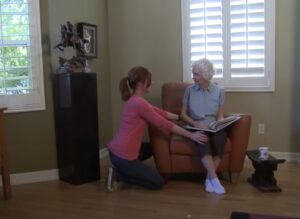 Three Types of Guardianship in Maryland 
1) Guardian of the Person
The Guardian of the Person takes care of someone's daily needs, health care, and social interactions and ensures their well-being.
2) Guardian of the Property
A Guardian of the Property manages the individual's money matters, such as collecting income and paying bills, to maintain their financial health.
3) Guardian of the Person and the Property
One person may be appointed to oversee personal and financial affairs – or two people can be appointed for each area separately.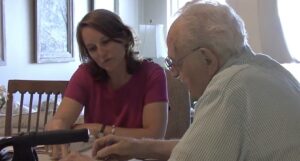 Professional Guardian vs. Family Member
Either a professional guardian or a family member can be appointed.
However, families may prefer family caregivers or other family over professional guardians due to personal familiarity and emotional bonds.
Power of Attorney vs. Guardianship
While both legal tools enable a person to make decisions on behalf of an elderly parent, there's a distinction.
Power of attorney is a legal document allowing the elderly adult to designate someone to manage specific areas, like health care or financial decisions.
In contrast, guardianship is a court-ordered appointment when the elderly parent is deemed incapable of making their own decisions as a result of an apparent disability.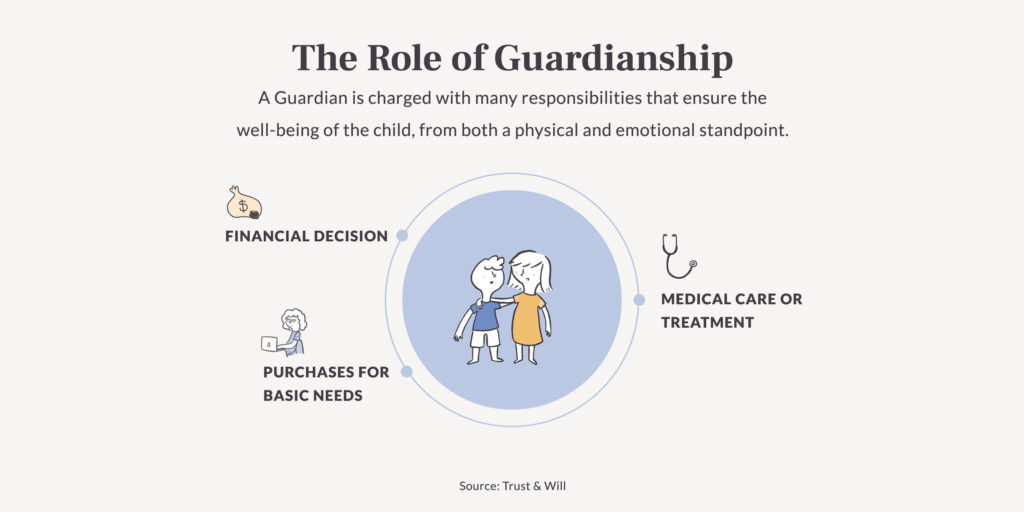 Court Hearings and the Role of an Interested Person
The guardianship process requires a hearing.
Here, other family members and interested persons can express support or concerns about the person seeking guardianship.
Potential Conflicts: When Family Members Disagree
Generally speaking, it's not uncommon for family members to have differing opinions.
When family members disagree on guardianship, the court seeks to ensure that the best interest of the elderly parent is a life-changing decision.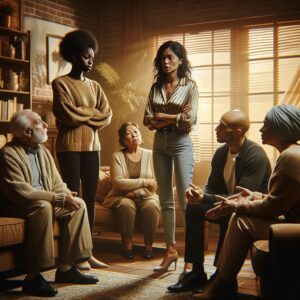 Seeking Guardianship: A Decision Not Made Lightly
Guardianship of an elderly parent is a decision that carries many responsibilities.
Maryland law prohibits individuals convicted of certain crimes from becoming a guardian.
Please read the Maryland Code, Estates and Trusts § 11-114, stipulating which criminal convictions prohibit someone from being appointed a guardian.
Understanding the guardianship process and what it entails is crucial whether you're an adult child, a professional guardian, or another family member.
Remember, guardianship is about ensuring a loved one's personal safety, well-being, and dignity.
Concluding Thoughts on How To Get Guardianship in Maryland
Raquel and I have seen the challenges, the triumphs, and the deep sense of responsibility of making decisions for older adults and aging parents.
In my role with Ennoble Care, a home-based primary care practice with patients in Maryland and Washington, D.C., the adult children of the older adults we're caring for frequently have questions about the Maryland guardianship process and what to do when they believe they need to take action quickly.
The same applies to Raquel, who owns Amada Senior Care in Montgomery County. The families to whom Raquel provides caregivers often ask her how to navigate the guardianship process.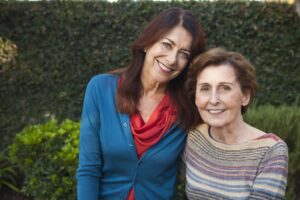 Raquel and I understand that obtaining guardianship can be complex and emotional.
We hope our step-by-step guide answers how to get guardianship in Maryland and can provide you and your family comfort throughout your guardianship journey.
Ryan Miner, MBA | Co-Founder and Podcast Host | The Senior Soup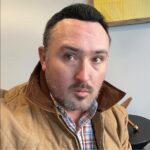 Hi, I'm Ryan!
I co-founded The Senior Soup Soup with Raquel Micit in September 2022. Together, we host The Senior Soup Podcast.
I am a community relations manager for Ennoble Care in Maryland, where I am responsible for marketing our home-based primary care healthcare practice.
I have over 15 years experience in healthcare, senior services, senior care, marketing, public policy, and search engine optimization.
I have a MBA from Mount St. Mary's University and a BA from Duquesne University.